Following the eleven steps below can help you begin your writing career
BY VESELINA YANEVA
Step 1: Read. Read. Read.
'You can't be a good writer without being a devoted reader,' states J.K. Rowling.
Indeed, it is well documented that successful writers are also voracious readers.
The more you read, the more influenced you are by good writing. When you become a part of the timeless world of literature, you allow prolific authors to be your 'teachers'. The more acquainted with masterpieces you get, the more skilful and creative you become.
If you want to be persuasive in your writing, read.
As Stephen King has pointed out, '[if] you want to be a writer, you must do two things above all others: read a lot and write a lot'.
Step 2: Build a daily writing habit.
Abbi Glines, New York Times bestselling author, advises: 'Write every day. Writing is a muscle that gets stronger with use.'
Undeniably, if you want to get in shape, you know you must work out every single day. It's the same with writing. If you want to hone your writing, write regularly.
Journaling also counts!
It's up to you to create a schedule and set a word limit per day. Just get used to putting your thoughts pen to paper.
As Aristotle has revealed, '[we] are what we repeatedly do. Excellence, then, is not an act but a habit.'
Accordingly, if you want to become an excellent writer, create a writing habit and stick with it.
Step 3: Research the industry and find a niche.
Would you like to be a freelance writer, or would you prefer a full-time job? Some writers work part-time or on a project basis. Are you interested in becoming a content writer, copywriter, or technical writer? Maybe you want to write articles for magazines and webzines, or you have fascinating ideas for a new fiction bestseller?
Make a choice, and remember that you don't have to limit yourself to only one option. Some creative writers juggle well with a wide variety of styles.
After making your decision(s), check the opportunities and requirements for your chosen field(s).
Step 4: Find someone to give you professional feedback and/or enrol in a writing course.
We all have different academic backgrounds. Some of us are confident with the writing skills acquired at university, while others feel the need to 'go back to school'. Either way, constructive criticism proves invaluable for every aspiring writer.
If you are among the writers who wish to upgrade your skills, an online writing course can help you gain the knowledge required for your field and provide you with quality feedback from an award-winning author. What is more, you will have someone to guide you along the way.
[Doing a writing course] 'was like swimming in the Pacific Ocean with a dolphin by my side', says Annie Vorster, a graduate student at The Writers College.
Even if you don't want to do a writing course, getting your work checked by a professional is essential at the beginning of your career. For instance, communities such as The Write Practice sometimes provide feedback opportunities.
Step 5: Start a blog or become a guest blogger.
Creating your own blog or writing posts for other people's blogs will help you get used to writing for a target audience.
It is a good way to immerse yourself in the world of published writing.
Step 6: Compile a portfolio.
Potential employers and clients will probably want to read samples of your written work.
Creating a portfolio, therefore, is an essential step toward getting assignments.
Even if you haven't been published yet, you can still write high-quality pieces appropriate for your chosen field and show them as evidence of your expertise.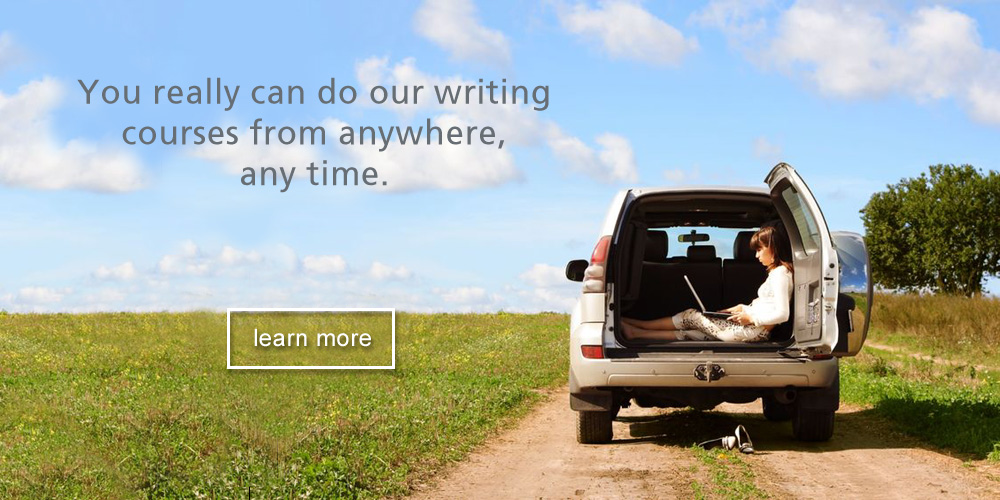 Step 7. Create an online presence.
Once you have a portfolio, you need to showcase it online. Furthermore, creating an online presence is an essential part of marketing yourself as a writer in general and making yourself known. Platforms for professional marketing such as LinkedIn, Twitter and the about.me pro plan will let you upload your portfolio to expose it to potential clients or employers. You can also create your own website. Some writers use programmes/apps such as WordPress to create simple and free websites.
The portfolio site Contently is also a good place to house your best pieces.
Many writers also have profiles on Instagram and Pinterest. Some award-winning writers share that if publishers need to choose between two authors, they will choose the one with an online presence.
Step 8: Create an automated email signature.
Your professional communication will be likely to include a lot of emailing. Consequently, an email signature that includes your contact details, abbreviated initials for your writing qualification and links to your websites and online profiles, can be beneficial. You can also add your headshot and create an electronic signature that can be included in your email signature.
Step 9. Connect with other writers.
No matter whether you are an extrovert or an introvert, creating a group of writers, editors and like-minded friends can boost your career start.
Check LinkedIn and Facebook groups, such as: The Writers College – Free Group, The Write Life's Facebook community, The Writers' Forum, Publishers, eBooks, Book Creators & Writers Sharing Group.
You can also join a writing circle. Browse through writing circles in the UK, SA, NZ and AU here.
Many groups like the ones above can provide support from encouraging writers to stay motivated to informing you about publishing opportunities.
You can also build a squad on Twitter and find a myriad of forums online.
Step 10: Apply.
Look for sites that take pieces on subjects you are interested in. Find the 'Write for Us' page or similar, approach editors with your story ideas and query letters.
You can start by checking the jobs advertised on LinkedIn, Indeed, Upwork and Freedom with Writing.
If you are interested, click the 'Apply Button' (or similar) without fear.
Step 11: Don't give up.
Many novice writers face rejection. It can be a daunting experience, for sure. Research shows that for the human brain, rejection equals physical pain.
Despite the hurt, it's important to stay optimistic. Remember that great works, such as Christmas Carol by Charles Dickens, Harry Potter by J. K. Rowling and Carrie by Stephen King were rejected multiple times before they became world-famous masterpieces.
This step-by-step guide can help you begin your writing journey. Remember that perseverance is an essential part of the long road to success.
About the Author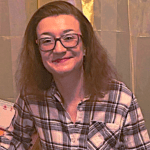 Veselina Yaneva is a freelance journalist with a Master's degree in English literature from Canterbury Christ Church University, UK. Her interest in writing inspired her to embark on the Freelance Journalism for Magazines and Webzines Course at the UK Writers College. After completing this course with distinction, she's been relishing the opportunity to immerse herself in the inspiring world of website publication as a journalism intern at the Writers College Times. Veselina's education, voracious appetite for travel and genuine love for reading, bring a range of perspectives and ideas to her work.
You can connect with Veselina via: www.linkedin.com/in/veselina-yaneva-83213b210