When a magazine or website has in-house staff writers, any content they produce is owned by the publication or website. But if you're a freelancer, who owns the copyright on your articles? Well, that depends on what's been negotiated.
Copyright laws differ depending on the country, and in the heyday of print media before the internet, it was a little easier to determine who owned what, as copyright was often linked to geographical areas. For instance, you would sell an article to a local magazine for a local readership, and the magazine would have once-off printing rights.
But since the launch of the World Wide Web with an international audience, the lines can be a little blurry on who retains copyright and where it can be published. This will apply not only to your written content, but any images or video produced.
To avoid any copyright confusion, it's best to be clear upfront with clients and editors. While this is not legal advice, here are a few points to consider when negotiating copyright:
Are you selling the client the right to publish your article (either in print, or online), or have you been contracted to write content specifically for your client's website? For the latter, you're unlikely to put your name to it, and the copyright would remain with the client, as you've been paid to produce work for their brand. You've essentially been contracted as a content or copywriter.
If you've written an article and approached a publication to publish it, discuss whether they have 'first rights', 'serial or reprint rights', or 'total rights'. This may or may not include electronic rights. 'First rights' means you could sell the story to other publications after the initial magazine has printed it – sometimes after an agreed timeframe. If you sign away 'total rights', you'll be unable to sell the story to another publication at any point.
How does signing away 'total rights' affect you?
Well, if you're signing total rights to a publication, you've eliminated the option of future income from the same story. With this in mind, you should consider the pay rate for the article. If it has future earning potential, you could accept a lower rate for the first print, knowing that you can sell it again. However, should the publication want total rights, you should negotiate a rate to warrant this. Nowadays, most agreements will include both online and print media, including the magazine's online version.
If a publication contacts you to draft a story and pays for all costs involved, usually they'd expect to retain the rights, but you'd still have 'glory rights' with your name in print. An example of this would be a travel magazine that has paid for your trip to cover a location.
If, on the other hand, you pay for your trip, with the idea of selling stories to several publications, think of different angles that would suit the individual publication, increasing the scope of your sales.
For example, you plan a trip to Madagascar. You can write and sell stories on 'Madagascar for adventure seekers', 'Madagascar as a family holiday', 'Madagascar for Destination Weddings and Honeymoons', 'Madagascar for Nature Enthusiasts', 'Madagascar Sailing Holidays', 'Madagascar for Foodies', 'Madagascar on a Budget'. One trip could produce several articles, each with a different angle, each aimed at a different publication and audience. Not only will you generate more income from the trip, but you're not overlapping content, keeping editors happy that their content is original. You should still be clear in your negotiations about whether the articles can be published elsewhere.
Can you share a published article on your social media, website, or LinkedIn account?
This is a terrific way to display your work. If an article has been credited with your name, the publication would usually have no problem with you sharing it to your own accounts, as long as you reference it with a link and caption to the original story, as it will expand their audience reach. Clients who have contracted you to write web content and blog posts under their corporate identity may not be happy with you sharing it as your work, so in this case, check first. Google's algorithms don't like identical content on several sites, but do like backlinks, so consider this and instead showcase your articles with backlinks to the original work for your client than copy it as new content to your site.
About the Author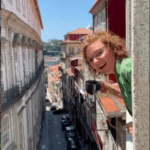 Rose-Anne Turner completed the Travel Writing Course at SA Writers College in 2008.
Since then, she's worked as both a freelance writer, focusing on travel and lifestyle and a staff feature writer for the Samui Holiday Magazine when living in Thailand. She's had articles published in both online and print media, including Explore Africa, Travel Ideas, Interval International, and Portugal Living, as well as inflight magazines The Holland Herald (KLM), Sawasdee (Thai Airways), and Morning Calm (Korean Air).
Rose-Anne now lives in Portugal, and aside from freelance writing, she also co-owns a TEFL (Teach English as a Foreign Language) training company, with branches in Thailand, Cambodia and Indonesia, helping those with wanderlust and a love of the English language find a way to live and work abroad.