The world has seen several award-winning authors who only started writing in the second half of their lives. Find out why starting later is not a disadvantage.
By KLASIE WESSELS
Google 'writing images' and you'll be routed to stock pictures featuring attractive young people, pens at the ready, staring dreamily into the distance.
But if you're a little grey around the edges, don't let this romantic projection stop you. It's never too late; you can start writing at any age, even in your 90s. 
Can authors over 50 be successful?
There are many examples of successful older authors: Laura Ingalls Wilder published Little House in the Big Woods when she was 65, inspiring the popular TV show Little House on the Prairie; Bram Stoker's Dracula was published when he was 50; and Karen Blixen published Out of Africa when she was 52.
Similarly unaffected by the sands of time, English novelist Anna Sewell wrote Black Beauty when she was 57. Originally intended for an adult audience, it went on to become one of the bestselling children's novels of all time. Sewell died five months after its publication, making the book her life's work.
One of the most remarkable examples is Pulitzer Prize-winner Frank McCourt, who wrote his bestselling memoir Angela's Ashes at the age of 66.
What if it takes years to write your book?
We live in a world of instant gratification, and we tend to expect immediate results. But some of the most famous books took years to write.
For instance, J.D. Salinger, unfamiliar with writing longer fiction, started The Catcher in the Rye as a series of short stories. It took him ten years to publish what is now considered one of the best novels of the twentieth century.
Likewise, Margaret Mitchell spent ten years writing Gone with the Wind, starting while recovering from an ankle injury in 1926 and going through nine drafts before finally publishing in 1936.
Other famous examples include Jurassic Park, which took Michael Crichton eight years to finish, and The Lord of the Rings, which South African-born author J.R.R. Tolkien spent an impressive 17 years writing.
Is one book enough?
Some authors only have one or two great novels in them, and there is a surprising list of literary one-hit wonders.
Gone with the Wind, which won the Pulitzer Prize for fiction in 1937, was the only work by Margaret Mitchell published in her lifetime; Emily Brontë wrote only one novel, Wuthering Heights; and J.D. Salinger's The Catcher in the Rye was his sole novel.
After completing To Kill a Mockingbird, Harper Lee did not publish another book for 55 years, and Arthur Golden has not published anything since the release of Memoirs of a Geisha in 1997.
What are the benefits for older writers?
Older authors have much to offer and plenty to gain from writing. Publication coach Daphne Gray-Grant says that older writers have more life experience and are more mindful of writing opportunities.
Additionally, more mature authors may find it easier to acknowledge their individuality and embrace what makes them unique, as award-winning writer David Robbins advises aspiring writers. Age and life experience often allow people to let go of perfectionism and not care as much about what others think.
As well as enriching the world with stories, writing also has therapeutic benefits, including cognitive stimulation, stress reduction and improved sleep.
Where should you start as a writer?
You are never too old to begin writing, and there are many resources to get you started. Consider taking some classes, subscribing to podcasts or enrolling in a writing course.
Trish Nicholson, a successful author, recommends fostering patience as one of her four habits of successful writers. So take your time and develop your craft. Even if it takes years to publish your work, don't let your story go untold.
About the author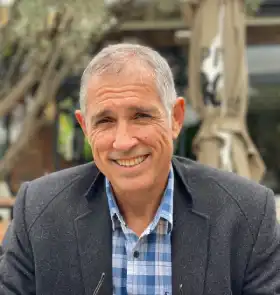 Klasie Wessels is a leadership coach who helps executives discover more meaning and purpose at work. He also facilitates mindfulness journeys to India and guides people to Everest Base Camp in Nepal. Before his coaching career, Klasie spent 25 years in the marketing industry and was chairman of FCB, a large advertising agency in Johannesburg. Contact him at klasie@streetschool.co.za.